Transparent spring rolls (2) (Gỏi cuốn) $8
Soft rolls filled with prawns, pork, noodle & fresh herbs - Served with peanut or nước mắm sauce. Vegetarian option available.
Duck Salad (Gỏi Vịt) $18
Roast Duck served with freshly made salad and Vietnamese fish sauce
Grilled Calamari salad (Gỏi Tôm Mực) $18
Served with fresh herbs, lime juice and fish sauce
Soups.
Seasonal Vegetable Soup (Canh rau cải) $10
Mixed Fresh Leaves with Vietnamese dressing (Xà lách) $8
Steamed Vegetables (Rau Luộc) $9
Vietnamese Pickles (Dưa chua) $8
With leek, green pawpaw, baby eggplant, chili and daikon
Black Truffle and Honey Ice-cream $15
Triple Layered Sorbet $15
Lime and mango sorbet on a base of vanilla ice cream
Tapioca with lotus seed and banana (Chè Chuối) $15
Stewed in coconut cream, served with roasted flaked almonds
Black Sticky Rice (Cơm nếp cẩm) $15
Served with fresh banana & coconut ice cream
Soft Drinks and Fresh Juices
Chilled Fresh Young Coconut (Dừa Tươi) $8
Freshly hand squeezed Orange Juice (Cam vắt) $7
Lemon Lime Bitters, Lemonade, Coke or Diet Coke $4
Large bottle of sparkling Mineral Water $9
Vietnamese Ravioli (Bánh Củ Cải) $15
Steamed rice paper filled with minced pawns, pork, daikon – Served with coconut milk & nước mắm
Vietnamese Crisp Rice Pancake (Bánh Xèo) $18
Filled with prawns, pork, sprouts and mushrooms
Twice Cooked Quail (Chim Cút) $16
Grilled Scallops with ginger and shallots $18
Tamarind Fish Soup (Canh Tôm Chua) $16
Wok-fried Lemongrass & Coriander Eye Fillet (Bò Xả ớt) $28
Baby corn & sugar snap peas
Beef.
Wok-fried Marinated Eye Fillet (Bò lúc lắc) $28
Fresh watercress, Vietnamese mints, lime & pepper sauce
Wok-fried Beef with Rice Noodles (Bún xào thịt Bò) $27
With mixed vegetables
Poultry.
Crispy Boneless Duck (Vịt Rút Xương) $29
Served with gai choy, plum and ginger sauce
Lemongrass & Ginger Chicken (Gà Nướng xả ớt) $28
With lemongrass, chilli sauce & gai choy
Cinnamon Chicken with Egg Noodles and Vegetables (Gà nướng) $27
With cabbage, coriander and soy sauce
Turmeric Spatchcock on the bone $29
Poached in kaffir lime, lemongrass & ginger
served with steamed green mustard leaves
Pork & Goat.
Grilled Lemongrass Pork Belly (Bún thịt Heo nướng) $29
Fresh rice noodles, mixed salad & fresh Vietnamese mints and nước mắm
Minced Goat Curry (Cà ri Dê xào ) $28
Organic Goat served with grilled sesame rice cracker
Seafood.
Soft-shell Crab (Cua lột) $29
Served with fresh watercress & tamarind sauce
Salmon poached in coconut milk $29
With sweet basil, cellophane noodles & black wood ear mushrooms
Fish curry in a Young Coconut (Cà ri Tôm dừa) $32
Fresh baby corn & sugar snap peas
Pan-fried Travella Fish (Chả Cá Hà Nội) $29
Travella fillet marinated with turmeric, pan-fried with dill & chives served with rice noodles, Vietnamese mints, roasted peanuts & salad
Vegetable Curry cooked in Claypot (Cà ri chay) $19
Wok-fried Fresh Rice Noodle with Vegetables $19
Egg noodles with vegetables & Tofu $19
(not gluten free)
Chargrilled Black Sesame Rice Cracker (Bánh Tráng mè đen) $5
Steamed Jasmine Rice (Cơm) $3.50pp
Vegetable Fried Rice (Cơm Chiên) $15
Single flavour ice cream (Kem cô đơn) $8
(Choice of coconut, green tea, black sesame or vanilla)
Persian Pyramid Ice cream $15
Three layers of Rose, Lychee and spiced pistachio ice cream
Toblerone Ice cream Pyramid $15
Dark chocolate on a base of honey almond nougat
Passionfruit and White Chocolate $15
Passionfruit sorbet atop Belgian white chocolate ice cream
Coffee / Tea (Cà fê/Trà)
Vietnamese Coffee $5.5
Café, Cappuccino, Latte, Flat White or Short Black $4
Earl Grey, Peppermint, Camomile or English Breakfast Tea (cup) $4
Jasmine, Green, Lotus or Mixed Fresh Mint Leaves tea (pot) $4pp
BYO corkage $2.50 per person
Vegetarian.
Vegetables in Lemongrass with Tofu $19
Vegetables in Light Coconut Milk & Oyster Sauce $19
Chargrilled Eggplant $19
With seasonal vegetables in ginger & soy sauce
Fresh. simple. healthy. tasty. authentic.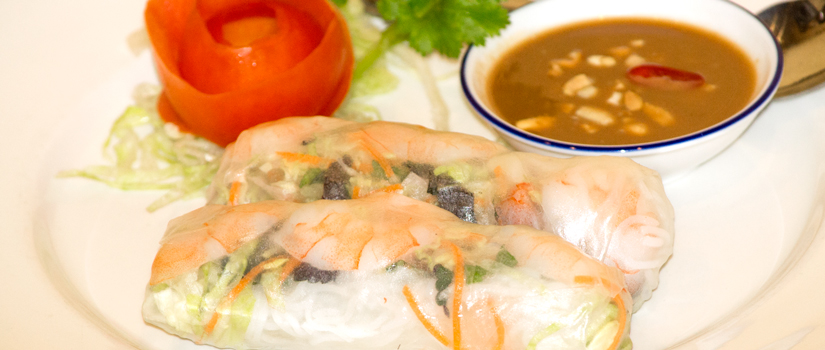 Wine only. Corkage $2.5pp.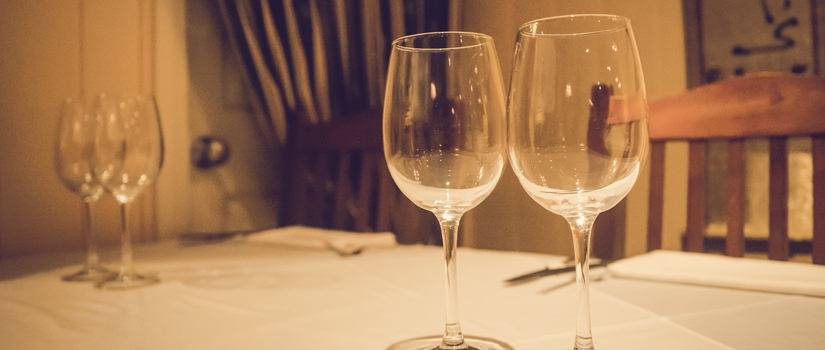 Fill out the form to book a table online. Alternatively call us on 02 9969 9275 and we would be happy to assist your inquiry. We are open Tuesday - Sunday from 6pm. We are BYO (wine only).